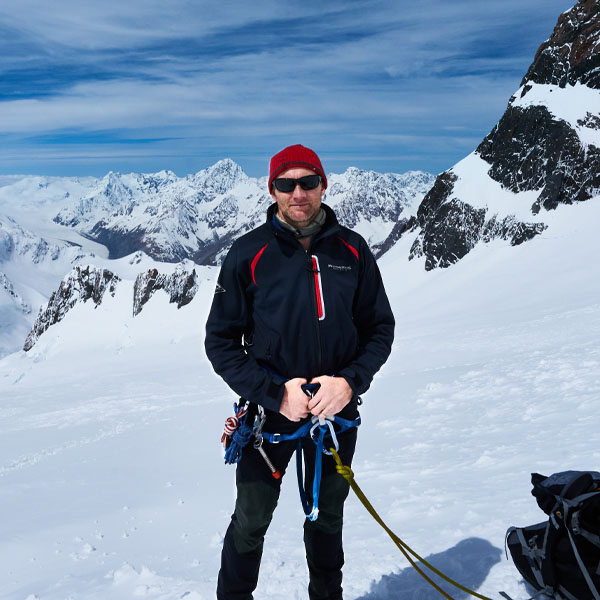 Clancy Roberts
A highly experienced soldier, Clancy Roberts became a Mission Specialist Instructor (MSI) for Kinetic Fighting after retiring from the Army in 2015. He has been training Army personnel in tactical driving, combat shooting and the Australian Army Combatives Program (ACP) ever since. During that time he also spent three years managing security training and planning for the Sydney Opera House, while spearheading KEF's close personal protection (CPP) operations in Australia and NZ.
Clancy's military career began with seven years in the Australian Army's Infantry division and three tours of East Timor, before he joined the 2nd Commando Regiment as a sniper. He then did three combat tours of Afghanistan and two close-protection operations in Iraq over five years. Having had many years of martial arts training, he also assisted KEF founder Paul Cale teaching close-quarter fighting (CQF) at the Commando Operational Level Training (COLT) cell.
Clancy's industry qualifications include an Advanced Diploma of Leadership and Management, a Diploma of Security/Risk Management and Certificate IV in Workplace Health and Safety, and Training and Assessment. In addition to his MSI role, Clancy is now KEF's chief instructor of navigation and survival training, and a Combatives Master Trainer (CMT), based in Sydney, NSW.
Michael van der Vlist
As a Mission Specialist Instructor for Kinetic Fighting, former Australian Commando Michael van der Vlist teaches tactical driving, close-quarter battle (CQB) and combatives.
After more than 20 years in the ADF and multiple deployments to Kyrgyzstan, Afghanistan and Iraq, Michael retired from full-time Army service in 2020. He continues to serve in a reserve role, applying his many years of Special Forces close-quarter fighting (CQF) and martial arts teaching experience to instruct soldiers in the ACP. Holding a Combatives Master Trainer rank in KEF–IC/ACP, he is a regular at KEF's High Fidelity Training Centre in Brisbane, Qld.
Michael is also an experienced instructor and facilitator of experiential learning, specialising in leadership and adventure-based training. A qualified Special Forces Roping and Climbing instructor, he holds a Certificate IV in Workplace Health and Safety, and in Training and Assessment.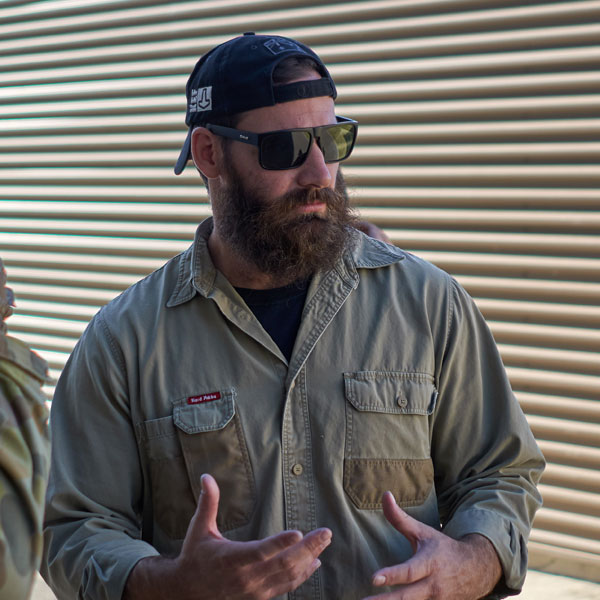 Rhys Dowden
Retired Commando Rhys Dowden has been delivering Individual Combative Behaviours (ICB) training to ADF personnel for KEF since 2017. He teaches close-quarters battle (CQB), urban operations, weapons handling, tactical driving, combatives and KEF's Behavioural Red Flags course.
A native Queenslander, Rhys joined the Army at 18 and served just over four years in the Royal Australian Armoured Corps. He then joined the late 'Crocodile Hunter' Steve Irwin's personal security team at Australia Zoo, before working in Iraq as a private security contractor from 2004 to 2006.
Rhys re-enlisted in the Army and passed the 2nd Commando Regiment's gruelling selection course in 2008. He then did two tours of duty in Afghanistan, one as an operator and one as a sniper.
Outside of his service, Rhys has completed the renowned Ronin Close Protection Course in South Africa and qualified as a commercial helicopter pilot. He is also a Brazilian jiu-jitsu (BJJ) Black-belt and bolsters his CQF skill set with kickboxing and boxing.
As well as working with KEF, Rhys runs his own company, Operator Edge. Through this he delivers pre-enlistment courses for aspiring Special Forces soldiers, focusing on mental resilience training and fitness.