Elite Outdoor Skills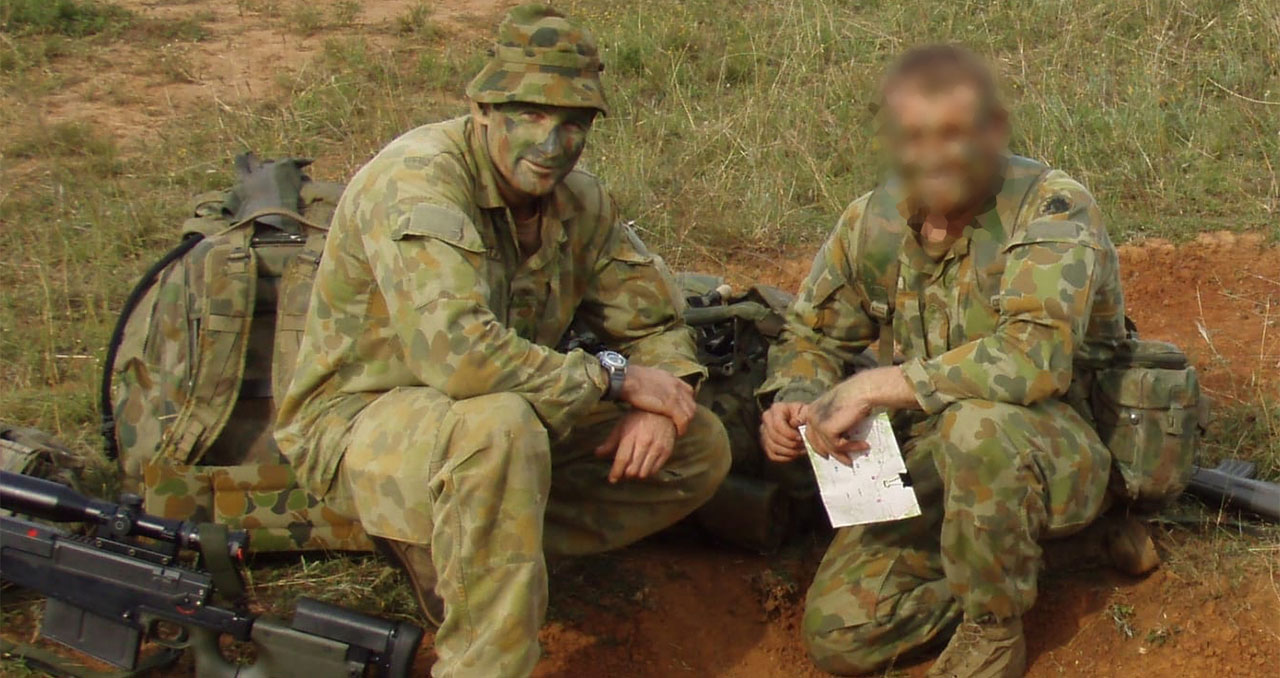 Kinetic Fighting runs regular courses in navigation and field-skills, with other specialised group training available on request.
With years of experience in the field, our highly trained former Special Forces soldiers are well equipped to teach all the elements of outback survival, from finding your way through rugged terrain to protecting against the elements and preparing for worst-case scenarios.
Navigation is a key survival skill for anyone who spends time off the beaten track. Whether you're into hiking, climbing, cross-country running, skiing or mountain-biking, it's good to know you can get to where you want to go, but also get yourself home safely afterward. And if you're preparing to join the Defence Force or emergency services, we can equip you with the skills and knowledge to improve your performance in selection, training and on the job.
Getting Out There
Point-man in our field-skills programs is Clancy Roberts (pictured), a retired Commando who is now a Combatives Master Trainer (CMT) and Mission Specialist Instructor (MSI) for Kinetic Fighting. He's also the founder and owner of Way-finder Field Skills, based in Sydney, NSW.
Clancy and our instructor team take small groups into the great outdoors to teach the essentials of finding your way, from wherever you are. They start with theory, whether it's fundamentals for beginners or advanced methods for the experienced. They will then 'go bush' to guide you through practical exercises and assessments. Although we offer separate courses for beginners and advanced navigators, the small-group format enables our instructors to cater to individuals' different levels of knowledge and ability. This ensures that all participants get what they need.
Courses in other wilderness survival skills are also available on request for individuals and groups, including operational units with specific role requirements.
Check out our current courses open to the public or contact us to organise your own.
What You Learn
Our Land Navigation Fundamentals course is generally run over two days and covers all the key components of successful navigation, including:
map reading and appreciation
understanding bearings and back bearings
converting grid bearings to magnetic
measuring distance
route planning and plotting
recording navigation data
'shooting' bearings
relating the map to the ground
re-sections
point-to-point, cross-country navigation; and
applying tips and tricks such as 'aiming off'
Our standard Advanced Land Navigation course is also run over two days and requires a moderate level of experience and fitness. It features up to six hours of cross-country walking per day, beginning with a skill 'refresher' and mobile navigation practice, leading into an array of practical exercises. These include navigating with only a map and compass, and planning a long-distance route without designated checkpoints (for the following day's exercise). In the evening, the course group undertakes an activity involving cross-country navigation by night. The second day is spent putting all the learned skills into practice, navigating the overland route planned the previous day.
KEF also offers an extended Advanced Land Navigation course, recommended for professionals and experienced navigators wanting to take their skills to the next level. This runs over three days and involves a more extensive exercise in navigating without instruments. It also covers more advanced aspects of route-planning, such as measuring gradients, and correcting distances and travel time to account for terrain and vegetation.
These courses, as well as bespoke options tailored specifically to you or your professional group, generally take place around Sydney, NSW. They can also be delivered in any state or territory on request.
Find a course

Contact Us
